Admissions Near You
The SUNY Orange Office of Admissions will be visible in the community. Please make sure you stop by at one of our high school college visits or college fairs to get more information about SUNY Orange.
Spring 2020
Updated spring 2020 College Fairs
OCCA College Night - 06/10/2020 - 6:30-8:30 pm
Spring 2020 IA program updates coming soon!
Spring 2020 Virtual Group Visits coming soon!

Visiting SUNY Orange and planning on taking photos? Use our Instagram hashtag!
#sunyorange or #sunyorangeadmissions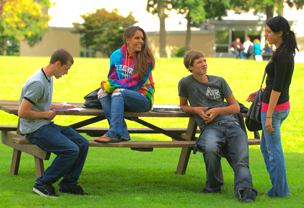 Are you ready to write your story?