Admissions Near You
Although we can't meet with students in-person this fall, the SUNY Orange Admissions Staff will still be "visiting" local high school virtually throughout the fall semester. Students interested in participating in a vitual visit or instant admission event should speak to their guidance counselor to sign up!
Virtual Instant Admission Events
January 27 - Warwick Valley High School
February 2 - Pine Bush High School
February 3 - SS Seward High School
March 2 - NFA North
March 3 - NFA Main
March 22 - Cornwall High School
April 15 - Washingtonville High School
May 4 - NFA North
May 5 - NFA Main
More dates to come!
Reach out to your guidance counselor to sign up for our visit to your school!

Visiting SUNY Orange and planning on taking photos? Use our Instagram hashtag!
#sunyorange or #sunyorangeadmissions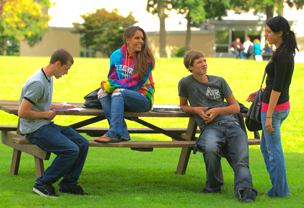 Are you ready to write your story?