I am a Transfer Student
Please read the latest Admissions COVID-19 Updates here
For updated general information on the College's response to COVID-19 please visit: sunyorange.edu/covid-19
---
If you're interested in applying to SUNY Orange and you've previously attended and earned credit at another institution after you graduated high school, you'll want to apply as a transfer student. Below is a helpful guide that will assist you in learning more about transferring to SUNY Orange.
Exploring Academics
Come explore SUNY Orange's available degree programs. We have dedicated faculty that will help you achieve your goals. Many of our degree programs prepare our students for future employment and transfer opportunities.
Students interested in one of our Health Professions program should review the application requirements for these selective admission programs located HERE.
Application Process
1. Complete an online application: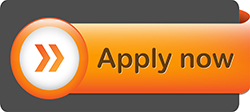 2. Pay your $30.00 application fee
3. Submit official high school transcripts or GED score report and diploma*
4. Submit all official college transcripts, if applicable (see transfer credit policy below)
If a transfer student has a college degree, a final high school transcript or GED does not need be submitted.
All international credentials must be evaluated (www.naces.org) with a course-by-course description.
5. Register for your placement test or submit a Placement Test Waiver Request if you have successfully completed a college-level English and/or Math course with a grade of "C" or higher. Waivers may also be granted for AP scores in appropriate courses with a score of "3" or higher.
PLEASE NOTE: All previously scheduled test dates for March HAVE BEEN CANCELED. At this time, test dates for April are on hold. No tests have been canceled, but we are not accepting any new sign-ups at this point. We will post further information as it becomes available. Thank you for your patience.
Please note: If you are interested in applying for one of our Health Professions Programs please see this page for more information. It is a separate application process.
Accepted Student Resources
Get connected and login to your MySUNYOrange student portal

Students can check their Financial Aid status

Set-up their SUNY Orange email account

Check enrollment status through Student Academics Tab

Your acceptance letter will include your login credentials
Apply for Financial Aid and Scholarships
Submit immunization records to the Wellness Center
Complete the mandatory New START Workshop Requirements
When you have completed your placement tests and have been accepted, admissions will send you an email with instructions on how you can complete the New START Workshop requirements. You may also get information on your New Start eligibility by visiting the Accepted Student Portal under the Student Academics Tab in your MySUNYOrange account. Course registration will be completed at the on-campus New START Workshop.
Submit final high school transcripts (upon graduation) and/or official college transcript
High School transcript(s) faxed directly from the High School are acceptable.
Submit Certificate of Residency forms
Pay your Student Bill
Important Dates for Summer Enrollment
June 26, 2020: Online Application closes


June 19, 2020: Placement Testing concludes


May 26, 2020: Summer Session I begins


July 6, 2020: Summer Session II begins
Transfer Credit
Students who have competed college level coursework at other institution(s) must submit all official college transcripts to the Office of Admission prior to the application deadline. The admissions office will review each transcript individually to find the relevant coursework completed as detailed on the program Resource Page.

For the Health Professions Review process, only coursework directly applicable to the students intended course of study is recalculated in the review process. The student must have received a grade of "C" or higher for the course to be considered in the admissions review process. No clinical coursework can be transferred in.

PLEASE NOTE: The fact that a course appears in our transfer credit databased is not a guarantee that the course will transfer in your individual case. Additionally, some courses may not appear in the database, but may be eligible for transfer.
View our Transfer Credit Database here.
For more information about our transfer credit policy, please click here to visit our Registrar's website.
SUNY Seamless Transfer
SUNY Orange is part of the SUNY system. This means SUNY's transfer policies apply whether you're transferring your existing SUNY college credits into SUNY Orange, or transferring your SUNY Orange credits to another SUNY institution.
Why Start at SUNY Orange?
Our AA and AS degrees are designed to parallel freshman and sophomore classes at senior institutions. Class sizes are typically smaller than those at four-year institutions. Tuition is less expensive than SUNY four-year institutions and a fraction of the cost of most private colleges and universities.
Where will I be able to transfer?
Our graduates have gone on to study at four year public and private institutions throughout New York State and across the country. The SUNY Transfer Guarantee, along with our many comprehensive articulation agreements with other universities, makes transfer from SUNY Orange a smooth process.
If you transfer within SUNY, you will benefit from their transfer-friendly policies:
You're In!
Guaranteed admission to a SUNY four-year campus for New York students transferring directly from a SUNY campus with an AA or AS degree.
Credits Count
Guaranteed junior standing for SUNY students who graduate with an AA or AS degree and transfer to a parallel program at a SUNY four-year campus.
Common Foundation
Satisfactorily completed general education requirements at one SUNY campus will meet the same requirement at another SUNY campus.
You're on the Right Path
SUNY Transfer Paths outline core coursework for specified majors that is common to all SUNY campuses offering those majors to maximize credit acceptance.
We Agree
Program to program articulation agreements outline transfer requirements from one campus to another.
Are you ready to write your story?