I am a Freshman Student
Please read the latest Admissions COVID-19 Updates here
For updated general information on the College's response to COVID-19 please visit: sunyorange.edu/covid-19
---
Whether you're looking to change careers or start planning your education after high school, our staff and faculty are excited that you have considered attending SUNY Orange. Below is a helpful guide that will assist you in learning more about SUNY Orange.
Exploring Academics
Come explore SUNY Orange's available degree programs. We have dedicated faculty that will help you achieve your goals. Many of our degree programs prepare our students for future employment and transfer opportunities.
Students interested in one of our Health Professions program should review the application requirements for these selective admission programs located HERE.
Application Process
1. Complete an online application:
2. Pay your $30.00 application fee

3. Submit official high school transcripts or GED score report and diploma*
All international transcripts must be evaluated (www.naces.org) with a course-by-course description.
Transcripts may be emailed to apply@sunyorange.edu and must come form the high school counseling office. GED score report and diploma may also be emailed to apply@sunyorange.edu.
4. Register for your placement test.
Please note: If you are interested in applying for one of our Health Professions Programs please see this page for more information. It is a separate application process.
Information for Home-schooled Students
SUNY Orange recognizes that many students go through home-schooled instruction to obtain their high school diploma. Students who wish to enroll into SUNY Orange as homeschooled students must submit one of the following documents before they can be considered for admission into the college:
A letter from the superintendent of the school district in which the student resides, indicating that the student has completed all the necessary requirements of Section 100.10 of the regulations set forth by the Commissioner of Education and has obtained the substantial equivalent to high school diploma.
OR
Documentation that shows a student has successfully passed the TASC exam, formerly known as the GED which is recognized as a high school diploma equivalency.
Important information for New York State Residents:
"The Board of Regents does not approve correspondence study, including online as equivalent to a high school diploma for New York State residents".
Home-schooled students or parents who have questions are encouraged to contact Maynard Schmidt, the Director of Admissions, at 845-341-4205 for more information.
Placement Testing
For the Summer and Fall 2020 semesters, all incoming students will be assessed based on the following criteria:
For those students who need Math Placement, please complete the

Math Placement Form for placement into the appropriate mathematics course.


English placements will be determined based on students' high school GPA and/or English Regents scores. Please be sure to submit high school transcripts as soon as possible for review.



Any student who has earned a C or better in a college-level English or math course or who has AP or CLEP credits in math or English may submit a

Placement Test Waiver Request and upload an unofficial college transcript or AP score report.


Students will be informed via email when their placement has been finalized.
Accepted Student Resources
Important Dates for Fall Enrollment
August 7, 2020: Online application closes


August 24, 2020: First day of classes
SUNY Orange offers a variety of opportunities for you and your family to visit our institution. Whether or you are student looking to get more information on your degree program or simply want to take a campus tour, we have the right event for you. Plan your visit to SUNY Orange today!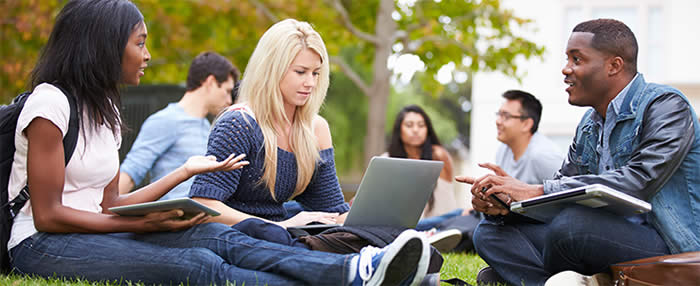 Are you ready to write your story?