Admissions COVID-19 Updates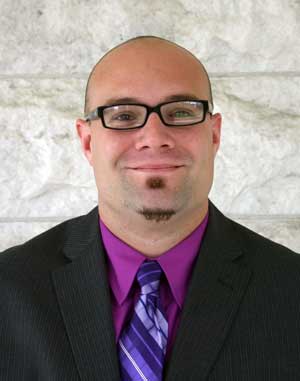 Dear Student:

I hope this note finds you and your family safe and healthy. Below is a set of updates regarding admission events, along with additional information on how you can enroll at SUNY Orange:
SUNY Orange Virtual Sessions:
The Admissions Office is extremely excited that you have considered joining the SUNY Orange family this fall. Although we are unable to meet in-person, the admissions team would like to give you the opportunity to learn more about our available resources, support and student life at our institution. During the next few months, we will be hosting a series of virtual sessions to help you connect with our staff while learning more about student life & the various student supports available at our institution. Please visit the link below for a detailed outline of programming and to register for one of our upcoming virtual events: Visit SUNY Orange Virtually!
Placement Testing:
The Admissions Office would like to thank you for your patience during this critical time. Our admissions team, in collaboration with our Math & English Department and our testing center, have determined how we will handle Math & English Placement. Please see below
Any student who has earned a C or better in a college-level English or math course or who has AP or CLEP credits in math or English may submit a Placement Test Waiver Request.


All remaining students should complete the Math Placement Form for placement into the appropriate mathematics course. English placements will be determined based on students' high school GPA and/or English Regents scores. Please be sure to submit high school transcripts as soon as possible for review.


Students will be informed via email when their placement has been finalized.


Scholarship Update:
We are pleased to announce that our 2nd round of scholarships are now avaialble. To be considered for one of our scholarship opportunities, please submit your application prior to our July 24, 2020 deadline. To apply, please visit: SUNY Orange Scholarships. You may also contact Sharon Hood at sharon.hood@sunyorange.edu if you have difficulty with the application.

If you are looking to receive financial aid, please don't forget to log on to fafsa.edu.gov to file your 2020/2021 application. You may contact our Financial Aid team at finaid@sunyorange.edu with any questions regarding the Financial Aid process.

Our admissions team will continue to be available to assist you and your family with the enrollment and registration processes. Please do not hesitate to contact us at 845-341-4030 or via email at apply@sunyorange.edu.

Warm regards,
Maynard Schmidt
Director of Admissions
SUNY Orange
How can I submit my official high school transcript?
Our admissions team will accept official high school transcripts that are emailed directly to apply@sunyorange.edu from the high school. Students who hold a GED may scan and email their GED score report and diploma to apply@sunyorange.edu as well. For those high schools who will not email transcripts, we will still accept faxed and mailed transcripts. Please keep in mind, this may impact processing time.
How can I schedule an appointment with an admissions counselor?
Please send an email with your full name and best contact information to reach you apply@sunyorange.edu Our admissions team will schedule either a zoom or phone appointment with you.
When and how will I receive my general admission decision?
Our admissions team will be working remotely and plans on sending out decision letters to students via mail. Please check the website for up-to-date information.
Can I still apply for scholarships?
The Scholarship deadline has been moved from April 1 to May 1 to give you more time to submit your application and necessary documents. If you have issues or questions regarding our scholarship application, please contact Sharon Hood at sharonhood@sunyorage.edu.
Is financial aid still available?
Yes. If you are looking to receive financial aid for the Fall 2020 semester, please be sure to file your FAFSA application. Visit www.fafsa.ed.gov to get started on your 2020/2021 application.
Admissions Information for:
Are you ready to write your story?